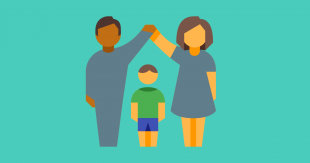 Effective January 5, 2022, to at least January 17, the province of Ontario prohibits child care centres from providing services to kindergarten and school-age children.
During this period:
Child care programs for non-school-aged children (i.e., children aged 0-4) will remain open for the duration of this time-limited public health action. This includes child care offered in licensed child care centres and in home-based settings;

During the period when elementary schools are operating virtually, licensed child care centres, authorized recreation and skill-building providers and before- and after-school programs will be prohibited from serving school-aged children;
Home child care programs are permitted to provide child care to kindergarten and school-aged children;
As of January 10, emergency child care services will be available for designated essential workers. If you require emergency child care services during this period, the service is available at no cost to eligible families who qualify as essential workers and who are not able to accommodate their school-aged child's care at home. The safest option for families is to have children remain at home, if possible.
Check the list of eligible essential workers to see whether you qualify for emergency child care services. Essential workers included in this link may be prioritized for access to available ECC if demand exceeds supply. The prioritization criteria will be provided by the Ministry of Education.
Check the list of approved emergency child providers and apply directly to the emergency child care provider of your choice. The emergency child care provider will determine your eligibility and will confirm whether there is a space for your child. Please note that there are limited spaces available in Haldimand and Norfolk and some programs have waitlists.
Norfolk
| | |
| --- | --- |
| Calvary Daycare Centre, Simcoe | 519-426-5910 |
| Evergreen Heights Child Care Centre, Simcoe | 519-428-0960 |
| Today's Family, Various Locations | 1-844-574-9344 |
| Norfolk Little People's Daycare, Langton | 519-875-2780 |
Haldimand
| | |
| --- | --- |
| R.E.A.C.H. – Notre Dame School, Caledonia | 905-756-1975 |
| YWCA Child Care Centre, Dunnville | 289-369-0489 |
| Little People's Academy, Dunnville | 905-774-7464 |