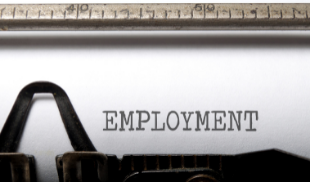 If you qualify for Ontario Works, you will have access
to a range of employment activities including:
Education Programs
A variety of education programs are available to help you:
Finish high school
Improve your language skills
Upgrade your reading, writing or math skills
Job-Specific Skills Training
If you need special training or skills to do a job, we can get you the help you need to develop your skills.
Literacy Screening and Training
If it's hard for you to get or keep a job because you have trouble with reading, writing or math, we can help you get the education you need.
Employment Placements
When you're ready for a job, we can connect you with employers who are hiring, help you prepare for the interview and help with training for the job, if required.
Leap (Learning, Earning and Parenting)
If you're a young parent between the ages of 16 and 25, the LEAP program can give you the supports you need to:
Finish High School
Improve your parenting skills
Prepare for and find work so you can support your family
Community Placements
A placement in a community agency can help you gain valuable experience. You can practice your skills, improve your confidence and get up-to-date job references and contacts.
Must be with non-profit organizations
Up to 70 hours per month – no minimum
Community placement assists clients with increased employability by providing them with current references and work experience for their resume, networking opportunities and hands on training in a non-threatening environment i.e. Day Care Centre for ECE or Clerical for Office Essential Certificate.