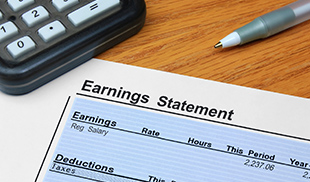 If you are receiving Ontario Works, benefits are available to help you with the costs of taking part in an employment activity, getting a job or leaving Ontario Works for employment.
Employment Assistance Activities Expenses
You may be able to get help to cover costs (e.g. transportation, fees) when you are taking part in Employment Assistance Activities.
Child care costs
You may be able to get help to cover the costs of child care if you:
get a job, or
are involved in an employment activity
Full-Time Employment Benefit
If you are starting a full-time job, you may get help to cover the cost of items such as:
clothing or uniforms
safety shoes or work boots
tools and special equipment
transportation
licensing or professional fees.
Extended Health Benefit (EHB) Employment Extended Health Benefit (EEHB)
If you no longer qualify for financial help under Ontario Works because you got a job, the Extended Employment Health Benefit may be available to you. You may be eligible for this benefit if you do not have a health benefits plan with your employer.
When starting a new position, keep in mind that benefits usually do not begin until after a 3 month probationary period has been completed
…or…
The employment position is part time, occasional or contract where there is no benefits.
There are two ways in which Ontario Works can help…
This is how…
First Example – EHB
You started your job and you are over your OW entitlement by $200.00 because of income but your monthly drug costs are $300.00, you are eligible for the EHB program! That's why it is very important to continue sending in your income card.
Second Example – EEHB
Your situation is the other way around whereas your drug costs are $200.00 but your income is $300.00. As long as you are working, you could be eligible for the EEHB program. This benefits you if you need a drug card but are no longer eligible for regular OW.
In order to be assessed for either extended benefit, you must provide verification of your employers benefits package or if your employer has no benefits package. You must also apply for the Trillium Drug Plan as this benefit is only for 6 months to a year maximum.
For more information, contact your Case Manager to be assessed.
When you earn money while on OW
If you are receiving Ontario Works and earning money from a job or a training program, you may still get help from Ontario Works.
As of September 1, 2013, you can earn up to $200 a month without having your financial support reduced. For every $1.00 you earn after that, Ontario Works will deduct $0.50 from the amount of money you receive from us.
This will continue until you become financially independent and no longer need it.
If you have a child, you can claim some of your child care costs. This means you can work while your child is being cared for. You may also continue to receive other benefits.
Reminder: You will need to submit a copy of your pay stubs and receipts when reporting your earnings and child care expenses.