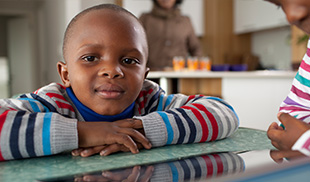 In the 2014 Budget, the Government of Ontario included an investment of $269 million over three years to support a wage enhancement in the licensed child care sector.  This wage enhancement will benefit low-income child care program staff in the sector, help retain RECEs, and support access to stable, high-quality child care programs for children in Ontario.  The wage enhancement will also help close the wage gap between registered early childhood educators (RECEs) working in full-day kindergarten (FDK) programs and RECEs/other child care program staff working in licensed child care settings.
In 2017, the wage enhancement will support an increase of up to $2 per hour, plus 17.5% benefits, and a supplemental grant of $150 for each eligible centre based FTE or home visitor FTE and $50 for each eligible home child care provider.  The supplemental grant provides operators the flexibility to cover salary shortfalls and additional benefits once mandatory benefits are covered.  In addition, the Home Child Care Enhancement Grant (HCCEG) will support an increase of up to $20 per day for home child care providers.
Please find the 2017 Wage Enhancement Application (Centre Based) and the Home Child Care Enhancement Grant Application below.
Wage Enhancement Applications must be submitted prior to March 15, 2017 to be considered for wage enhancement funds.  Applications submitted after March 15, 2017 will not be accepted.
For general questions about the Wage Enhancement Grant, or questions regarding the Wage Enhancement applications, please contact Jennifer Snell at jennifer.snell@hnss.org or 519-426-6170 or 905-318-6623  Ext. 3790.
Please submit applications to Jennifer Snell at jennifer.snell@hnss.org.  See the 2017 Wage Enhancement and Home Child Care Enhancement Grant Information document below for details about the application process and distribution to eligible staff.  Information, updates and applications for the Wage Enhancement Grants and the Home Child Care Enhancement Grants are available for you to view and download.
Accessible formats and communication supports are available upon request. Please contact Jennifer Snell to submit your request.