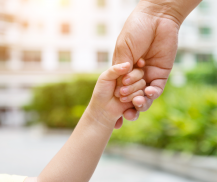 The Ontario government has made an ongoing funding commitment to support a wage enhancement for eligible child care professionals working in licensed child care settings. The wage enhancement/HCCEG will help retain RECEs, and support access to stable, high-quality child care programs for children in Ontario. The wage enhancement will also help to close the wage gap between registered early childhood educators (RECEs) working in full-day kindergarten (FDK) programs and RECEs/other child care program staff working in licensed child care settings.
In 2022, the wage enhancement grant will support an increase of up to $2 per hour, plus 17.5 percent benefits for licensed program staff and home visitors. In addition, the HCCEG supports an increase of up to $20 per day for home child care providers contracted with a licensed home child care agency.  The ministry will provide an additional supplemental grant of $150 for each eligible centre-based FTE or home visitor FTE and $50 for each eligible home child care provider.
Licensees in receipt of the Wage Enhancement Grantor Home Child Care Enhancement Grant in 2021 will receive information directly from Children's Services regarding their 2022 application.
For general questions about the Wage Enhancement/HCCEG Grant, or questions regarding the Wage Enhancement/HCCEG applications, please contact Elizabeth Berestecki at [email protected] or 519-426-6170 or 905-318-6623 ext. 8073.