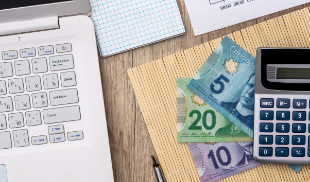 As well as your monthly income assistance and a monthly drug card you may be able to get help with other benefits. Ask your Case Manager about them first. They are:
Dental Care For Children
All children of parents who are receiving social assistance (as well as children in receipt of temporary care assistance) are eligible for basic dental care through the Healthy Smiles Ontario Program. To find out more about Healthy Smiles Ontario call the ServiceOntario INFOline toll-free at 1-844-296-6306 (TTY toll-free at 1-800-387-5559) or visit Ontario.ca/healthysmiles. View important information about dental benefits for children 17 and under.
Dental Care For Adults
All adults who are in receipt of social assistance may be eligible for assistance with the coverage of dental expenses including annual teeth cleanings and emergency dental care for the relief of pain and suffering.
Vision Care For Children And Adults
All children of parents who are receiving social assistance (as well as children who are receiving temporary care assistance) are eligible for basic vision care. Adults who are in receipt of social assistance for three consecutive months are eligible for basic vision care.
Funerals
Funerals may also be covered through the Ontario Works offices.
Special Diet Allowance
If you or a family member are following a special diet, you may be able to receive extra monies. For example, you may receive extra money if you are pregnant or breastfeeding, if you are following a diabetic, high fibre or high protein diet, or if you have a food allergy or intolerance. Talk with your Case Manager about how to complete the required forms.
Mandatory Special Necessities
You may get diabetic supplies, surgical supplies and dressings and transportation for medical purposes if you are in need.
Direct Bank Deposit (DBD)
Ontario Works payments are made primarily through Direct Bank Deposit. Your money will be deposited into your bank account on the payment day, usually the last day of the month e.g.: January 31 payment for the following month of February. You will receive your drug benefit card and may receive a statement of income card to report your earnings, in the mail as usual. To ensure that you continue to receive your money on time, you must return your statement of income card on the 16th of each month.
In order to participate in direct bank deposit you must complete a written authorization form with your signature. You can get a Direct Bank Deposit form from your bank including all of the account details we need to correctly deposit your money. We need your signature authorizing us to transfer money into your bank account. You can also ask for a general DBD form from your case manager. This form also needs your signature and please attach a void cheque listing your account information.
Be sure to let your Case Manager know of any changes so we can make sure your money is put in the right account. Please let us know before you change or close your bank account.
Direct Bank Deposit benefits:
ensure you receive your social assistance benefits on time.
in the event of a postal interruption, you will continue to receive payments through bank deposits
unlike a cheque, it won't be lost or stolen.
Information At Your Fingertips – IVR
Interactive Voice Response ("IVR") is a toll-free telephone system that provides you with general program information as well as selected information from your personal case file including:
Most recent cheque details
Previous cheque history (payments within the last 45 days)
Overpayment balance and deduction (if applicable)
Case status such as "ongoing", "suspended" (hold) or "closed" (terminated)
You will be mailed your identification number and security personal identification number in two separate packages after you are approved for participation in Ontario Works. To find out the above noted information, simply call the toll-free number, enter your 9-digit identification number and your 4-digit security personal identification number. If you need help using the interactive voice response system or if you forget your security numbers, simply press zero (0) to speak with the Help Desk.
Please contact Haldimand and Norfolk Social Services receptionist to receive an informational brochure.